The Royal Brompton and Harefield Hospitals celebrate one year of clinical imaging collaboration between Radiology & Cardiology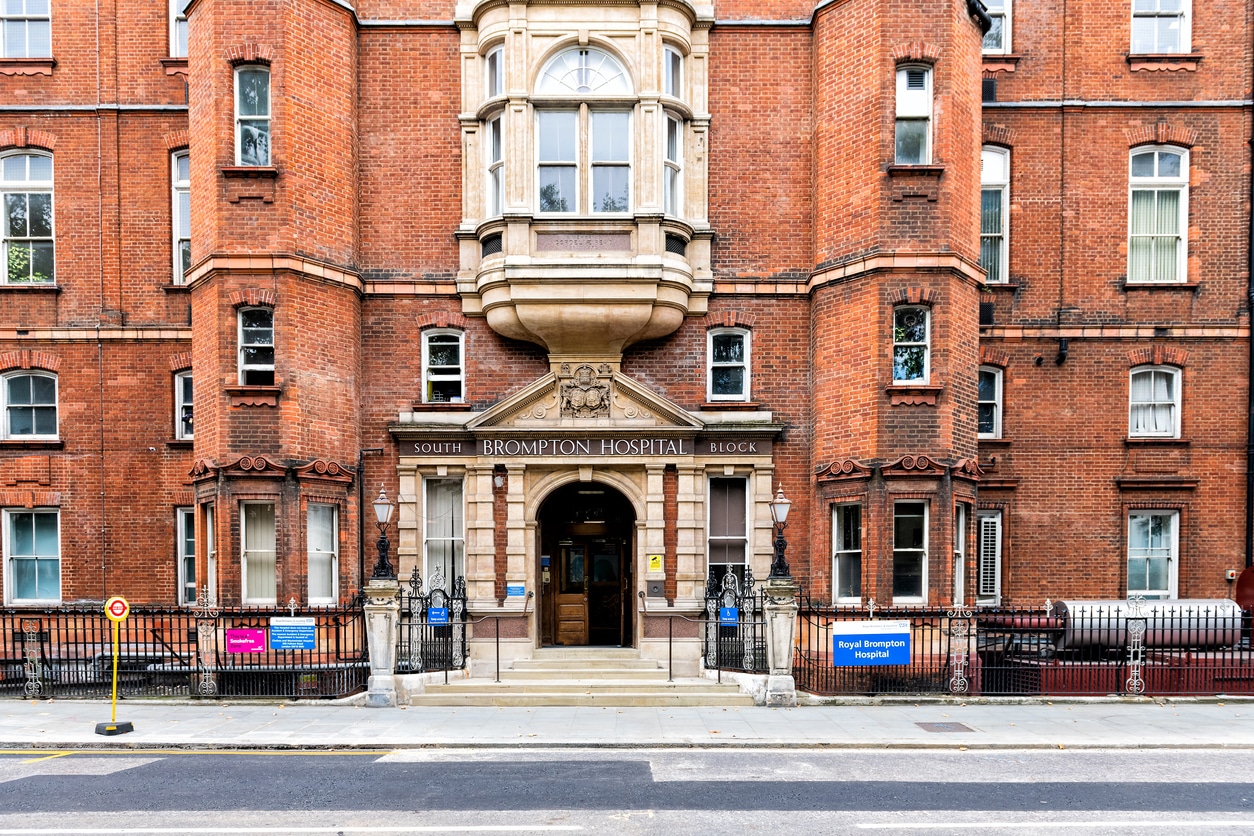 The Royal Brompton & Harefield Hospitals, part of Guys & St Thomas' Hospital NHS Foundation Trust, are specialist heart and lung hospitals in the UK. The hospitals have been at the forefront of ground-breaking innovations for over 180 years, carrying out complicated surgeries and offering some of the most sophisticated treatments that are available anywhere in the world. Teams at the hospitals have been pioneering digitalised care and harnessing new technologies to deliver the very highest standards of care to patients.
In 2018 the hospitals' Radiology and Cardiology teams looked for an innovative solution when their PACS and Cardiology imaging systems required updating. These systems were historically separated, which had resulted in a lack of synergy between the departments in relation to clinical image management. Data silos were restricting multi-departmental users collaborating efficiently and, in particular, the systems used by the Cardiology department were deemed as outdated. Other healthcare disciplines, such as Radiology, were supported by more sophisticated platforms which were out-performing and evolving far beyond that of Cardiology. As Royal Brompton & Harefield Hospitals specialise in complex heart and lung conditions, it was imperative that clinical systems supported inter-discipline practices and prompted workflow autonomy between them. In 2018, the hospitals went out to tender for an all-encompassing image management system that could support both areas of imaging.
After a competitive tender process, in 2019 the teams at the hospitals awarded the project to Agfa HealthCare for their multi-discipline Enterprise Imaging (EI) solution for Radiology and Cardiology. The clinical and management teams, led by Tracey Yarker, foresaw huge technological merits in the provision of a single solution that could be used across the departments, enabling enhanced collaboration, and ultimately addressing the lack of clinical visibility within Radiology and Cardiology.
May 2022 marks one year since the Enterprise Imaging went live. Agfa HealthCare is the first supplier to deliver Enterprise Imaging solutions in the UK for end to end workflow encompassing both Radiology and Cardiology.  The EI solution includes TomTec software for reporting of Cardiac Echo imaging, and the Agfa HealthCare solution provides XERO XTend Tools within the zero-footprint viewer, RIS (including Protocol Viewer and Scheduler), Business Intelligence and VNA.
Within the first year of use, clinical teams reported enhanced clinical and technical functionality across both departments. Clinical benefits include:
Improved patient management through access to whole patient imaging record within one system
Both Cardiology and Radiology users have noted that the reporting time has reduced through faster image transfer/retrieval times and use of text macros.
Improved integration with third party post processing applications for diagnostic reporting of CT and MRI studies.
In addition, the "best-of-breed" unification of two clinical disciplines introduced technical advantages, including:
Significant improvement in offline and enterprise capabilities, including measurements and advanced imaging capabilities (3D & strain). This has additional positive downstream effects for research capabilities. In addition, less inter-operator variability in reporting, through use of standardised text macros, has led to clearer communication to referring clinicians.
Tracey Yarker (Clinical Technology Director and SRO) reflects on the trail-blazing project:
 "The unification of Cardiology and Radiology systems under Agfa HealthCare's Enterprise Imaging Solution has revolutionised working practices through single system benefits, reducing technical debt and eliminating siloed legacy systems – the deployment is a significant transformation evolving cardiology imaging."
Agfa HealthCare is delighted to deploy their solutions into a specialist NHS site, and celebrates another NHS investment made into Radiology imaging, a digital breakthrough made in Cardiology technologies, and overall a pioneering UK project in the delivery of true integrated, multi-disciplined diagnostics within a single imaging solution.  The Trust also intends to maximise the use of Enterprise Imaging to support its collaboration with other NHS hospitals, including the North West London Radiology Network, which brings together multiple trusts in the region to provide a more collaborative approach to imaging services.