Culture of service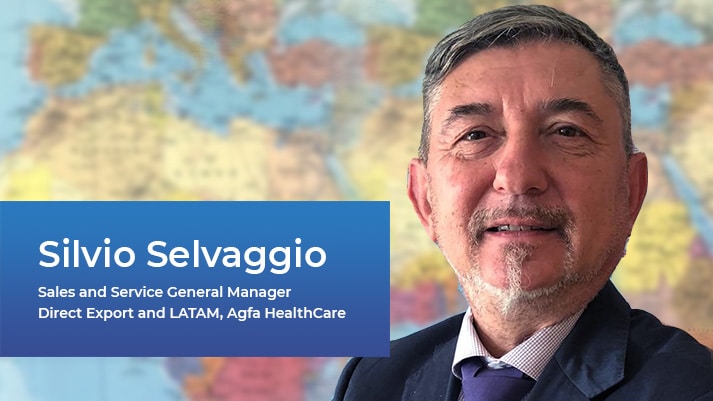 How do we meet the diverse needs and expectations of our global Enterprise Imaging customers? With service and support teams that listen, learn, communicate – and create flexible answers.
Interview with Silvio Selvaggio,
Sales and Service General Manager Direct Export and LATAM, Agfa HealthCare
At Agfa HealthCare we have a strong commitment to being the partner of choice for our customers. How does being a 'healthcare IT partner' take form?
We interviewed Silvio Selvaggio, Sales and Service General Manager Direct Export (Africa, Middle East, CSI) and LATAM, about how the company is fulfilling its promises to its customers in these diverse markets.
The most important part is our commitment to the customer's experience throughout the lifecycle of the platform. This means a smooth implementation, followed by customer care, managed and monitoring services, consultancy, ongoing opportunities to learn, and more. By enabling a seamless transformation, we aim to ensure every customer realizes the full and long-term value of their Enterprise Imaging strategy.
Skilled people, robust processes, varied programs
With Agfa HealthCare's global presence, we have customers from a broad range of countries and cultures, who have very differing expectations in terms of service and support. Their Enterprise Imaging installations vary as well: for example, a multisite or university healthcare provider will have a more complex set-up. Then there are the differences in their infrastructure: do the hospitals have a strong IT department, for example? Do they want to operate Enterprise Imaging autonomously, or do they want a more hands-on approach from our support engineers? The variables go on and on.
This means we need to be very flexible in order to make sure we are providing our customers with the experience they deserve. And we have to listen to what they want from us. So we focus on ensuring we have the people, processes and programs in place.
A passion for service
Services and support are delivered by the implementation and support teams, who both work directly with the customer.
The implementation team supports the customer from design and testing, through training and project evaluation. With the Enterprise Imaging Platform up and running, the support team takes over, working with the customer throughout the lifecycle of the platform. They also deliver specific services the customer has chosen (such as managed or monitoring services), and share best practices and learnings.
In these customer-facing roles, you need people with the technical skills to problem-solve, but who are also passionate about helping the customer. When a hospital makes a big change like transitioning to Enterprise Imaging, a lot of frustrations can arise. Often, they aren't even related to the Agfa HealthCare solution.  So our service and support people need to keep calm and committed to helping the customer.
Developing skills and processes
Then, we have to make sure the teams have the skills they need. We follow ITIL guidelines for IT best practices, both for the handover from the implementation team to the support team, and for support management. So a number of our support staff have ITIL certification.
Before, during and after implementation, one of the most important roles is that of the project manager. The Agfa HealthCare project manager has the responsibility of connecting every actor in the project. Most of our project managers have a project management methodology certification, such as PRINCE2 or PMP certification. Based on this methodology, for instance, they know how to prepare a good roadmap for the implementation.

An eye on site: resident engineers
Depending on the needs of the customer, we can provide a resident engineer as part of our support offer. The resident engineer works full time at the customer's site. He or she has an excellent knowledge of the solution in a clinical environment and can help minimize system downtime and identify potential issues before they become incidents. And the resident engineer also acts as the point of contact between us and the customer, to facilitate clear communication.
We have recently launched a new initiative to strengthen the value of the resident engineers, by creating regional networks that enable them to share their experiences. They not only take what they learn back to their own sites, but they help us build up best practices that we can share with other customers. These networks will be a very powerful tool for our service and support approach.
'We are always available': 24/7/365 service
One of our most important strengths at Agfa HealthCare, I believe, is our commitment to service and support. That means that everyone in our organization will do whatever they have to, to find a solution for the customer.
With our 'virtual' regional service desk, our customers know that they can reach someone 24/7, every day of the year. The service is 'virtual' because the engineers are not physically located in one place; they are spread out. The system can integrate calls from anywhere, from South Africa to Russia. The queue manager allocates each call to the most appropriate engineer for the situation, so one case at a hospital might be dealt with by an engineer in Dubai, and another by an engineer in Belgium. It's a flexible system, and we can collect and share what we learn from different customer sites.
This system also enables us to escalate an issue: whether to the global support organization, or even to management. Our customers know that we are engaged in their situation and in solving their problem.
Managed Services, to decrease complexity
The option for Managed Services is increasingly in demand in many of our markets. As it becomes more complex for hospitals to manage all of their hardware, software, 3rd party components, etc., outsourcing is an interesting option.
We develop good relationships with local service providers. For example, we have an excellent relationship with Saudi Telecom, which has enabled us to offer services to a network of 20 Saudi hospitals: from workstation diagnostics to storage in the cloud. Our customers appreciate the complete transparency of a pay-for-use model.
News Update
Unburdening the hospital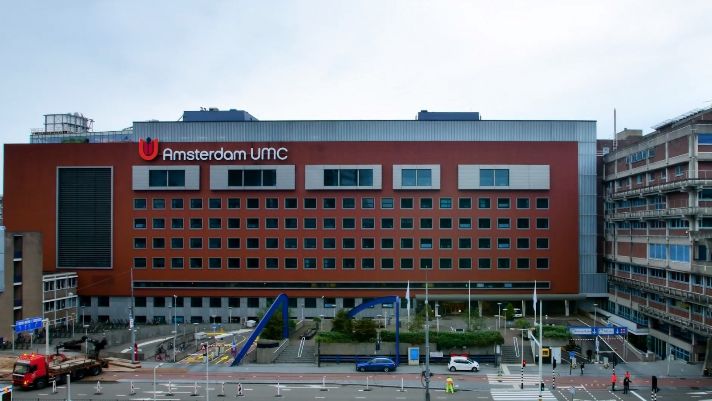 In The Netherlands, Amsterdam UMC has recently chosen to merge the image management infrastructure of the AMC and VUmc hospitals into a single entity, with Agfa HealthCare's Enterprise Imaging Platform. 
Agfa will provide all hardware and software, and will be responsible for the complete management of the enterprise-wide solution. Together with Atos, the solution will 'unburden' the hospital, allowing them to focus even more on their care activities.
e-Learning autonomy
E-learning is a new initiative we are launching for customers that want to be more autonomous in how they learn to use their Enterprise Imaging Platform. It includes a well-designed and user-friendly online handbook. Users can refresh their knowledge of different applications and functionalities, to get more from the system.
Always improving: the future of services and support
You can always improve the customer's experience, so we continue to develop new ways to help our customers get the most from their Enterprise Imaging Platform. For example, we are working on developing a program for regular training in our region, not only to inform the users about new evolutions in the platform, but to 'audit' how they are using it and then give them insight in how to move on to the next step. At the beginning especially, it can be difficult for the users to be aware of all of the possibilities.
To increase uptime and reduce incidents, we are working on a monthly incident analysis, that will do more than report on what happened. It will also aim to determine the root causes of each incident, so that we can develop an action plan for the customer.
And in the longer term, we can't ignore the potential of artificial intelligence. That's the new frontier! I am convinced that in the future, there will be algorithms that will enable us to predict incidents, so we can head them off.
A foundation of communication
With these people, processes and programs in place, one key theme that runs through it all is communication. Our customers have to have the confidence that we are working to solve their issue – even if they can't see us doing it, because it is a remote fix. That means we have to keep them in the loop for everything we are doing. We have to report to them about incidents. And we have to give them the information they need to get the most from their platform.
And communication between Agfa HealthCare teams is also necessary to make sure we are sharing best practices and learnings, so that we can provide a seamless experience to our customers. And this means the communication has to be 360°.