Princess Alexandra Hospital
NHS, Essex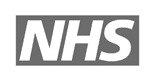 With 30% faster reporting times, here are the key lessons from a successful GO LIVE
Implementing AI in Radiology
Senior Interventional Radiographer and PACS administrator
Consultant Radiologist and Associate Medical Director for Cancer, Cardiology and Clinical Support Services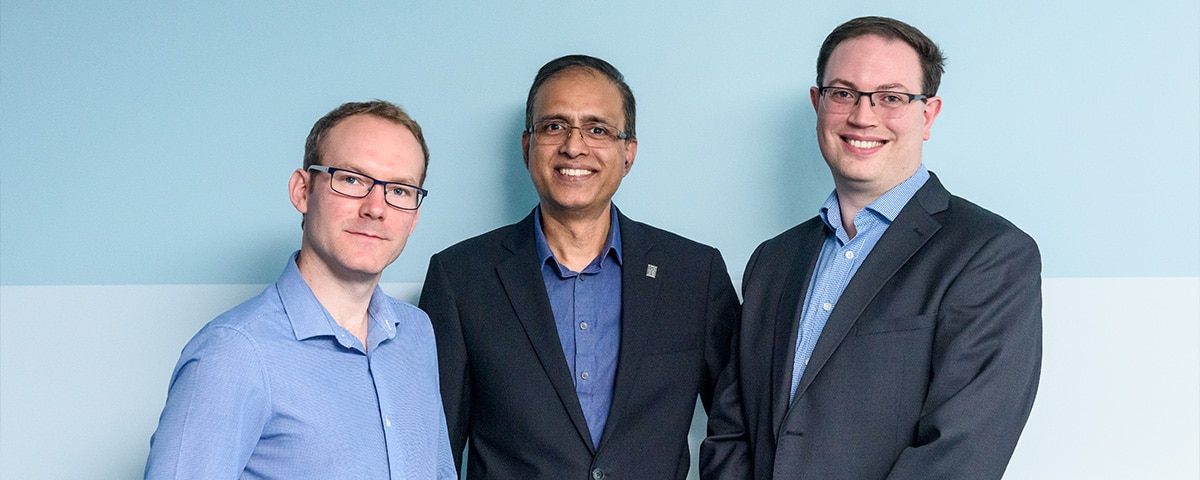 Radiology has been at the forefront of digital innovation when it comes to leveraging advanced software applications and tools to improve workflows and diagnostic confidence.
With the advent of Artificial Intelligence in Medical Imaging, and new imaging techniques, Radiologists and other diagnosticians have better access to deeper anatomical and clinical details. These new innovations are beginning to highlight the need for integrated imaging and data informatics interaction to support fast action on clinically relevant findings that require urgent attention.
Physicians and diagnosticians are now more than ever in need of integrated evidence-based intelligence, that will help redefine radiology, in an era of precision health and personalized care delivery.
Across the globe, physicians and brightest minds specializing in the field of AI, Machine Learning and Cognitive Computing are facilitating conversations and exploring the potential of these innovations in clinical practice in the quest for better health outcomes.
AGFA HealthCare's innovations in the field of medical imaging is well recognized, and with their latest and innovative RUBEE AI framework, the following factors were considered when it comes to enabling AI workflows in medical imaging: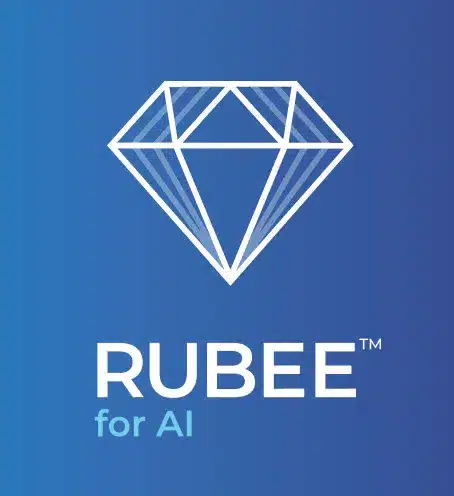 Embedding AI seamlessly into the user experience
Leveraging AI meta data and turning it into actionable intelligence
Workflow orchestration, automation, and smart hanging protocols
Precision Reporting with AI data analytics
Academic and clinical collaboration for evidence-based Peer Learning
Princess Alexandra hospital NHS trust's journey of transformation
The Princess Alexandra Hospital NHS Trust (PAHT) in the UK has continued to lead the path towards digital transformation in its Radiology Department when the hospital embarked upon a consolidated imaging platform strategy.
This has helped the hospital to transition its imaging department from traditional PACS to the newer Enterprise Imaging platform from AGFA HealthCare.
With an Enterprise Imaging strategy, Princess Alexandra was able to establish a core framework for diagnostic image consolidation, multispecialty collaboration and a modular strategy that would help the hospital roll out future innovations when they are introduced, on a secure and modular platform.
When AGFA HealthCare launched the RUBEE AI framework, Princess Alexandra Hospital NHS Trust's leadership began assessing their options on the path towards AI, and henceforth began the internal work, at the hospital, on the business case for AI.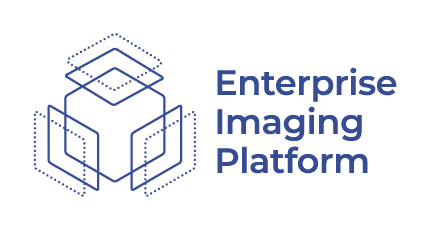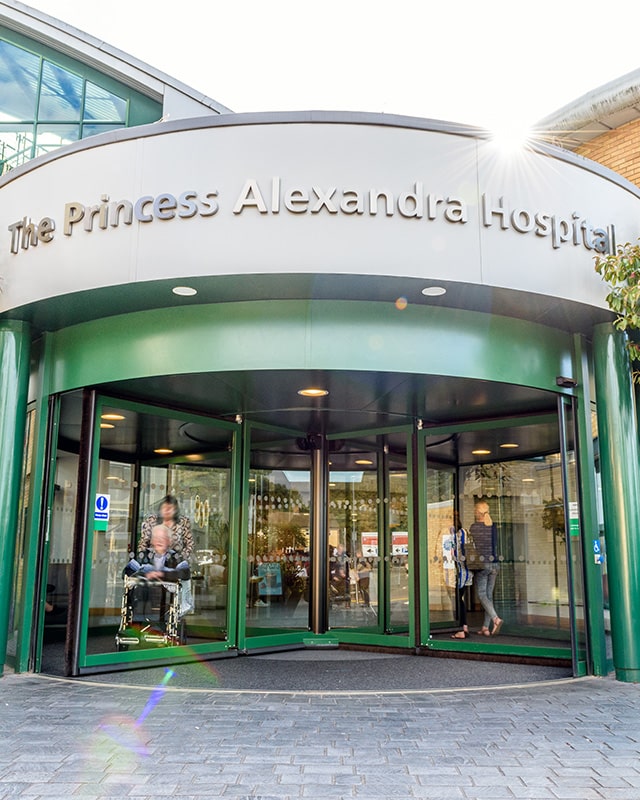 Where to begin with AI – Governance
Artificial Intelligence in Medical Imaging has several applications, ranging from Deep Learning, Machine Learning, Image Analytics to Natural Language Processing and more.
The innovation opportunity that healthcare providers face today is that there are more than 150 AI start-ups and developers that are focused on these applications and clinical use cases. The question then is, how do you embed these AI innovations into a seamless and clinically relevant experience for your diagnosticians and physicians?
When AGFA HealthCare launched RUBEE AI framework, The Princess Alexandra Hospital NHS Trust decided to evaluate the significance of embedded AI in its diagnostic imaging workflows. AGFA's RUBEE AI framework brought a more workflow-oriented focus compared to the AI marketplace or App Store concept.
The RUBEE AI framework allows consolidation of standards-based best of breed AI applications into specialty based clinical packages, which would help bring relevant diagnostic intelligence and decision support tools to the radiologists.
By providing the diagnosticians with carefully curated AI decision support tools, embedded in their Enterprise Imaging solution, AGFA's aim is to support radiologists and diagnosticians to maximize the value of their own skills and expertise, and help them become consultative powerhouse of evidence-based data.
Thought leaders agree, that to succeed in this era of innovation, the industry, startups, academia, and hospitals will need to work collaboratively. One vendor or an AI start up cannot provide an innovative solution on their own, it must be a collaborative framework of engagement between the stakeholders.
The selection criteria, which AI solution do I need?
It is becoming clear that AI will not replace radiologists or physicians, but in fact enhance their workflow even further by empowering them in their ecosystem and help them make collaborative and intelligent decisions. AI or machine learning, if not embedded into clinical workflows in the logical sense, will not offer much benefit and ultimately create a silo of its own.
When AGFA HealthCare launched the RUBEE AI framework, it included tools and applications that included Lung nodule related algorithms, a clinical package for Breast AI that included applications for 2D Mammography and Digital Breast Tomosynthesis, and other applications for Chest X-ray screening. The idea was to establish an ecosystem of best of breed AI companies that had scientific publications and evidence relating to their AI developments.
With the COVID-19 pandemic upon us, and the emphasis on chest screening, it made sense for Princess Alexandra Hospital NHS Trust to consider AGFA's CT AI Package, that included RUBEE and ClearRead CT Algorithm from Riverain Technologies.

"By opting for AGFA's RUBEE AI framework, the full proof of concept across the implementation phases helped mitigate the clinical risk associated with a new workflow as the Chest Specialist Radiologists are fully involved during this stage and able to provide feedback throughout."
What did the Radiology Department look for when it comes to workflow embedded AI?
Regulatory Clearance
If the AI solution was regulatory cleared by FDA, CE and for example Health Canada
Decision Transparency
The radiologists were interested in advanced features such as Vessel Suppress, which would help enhance nodule detection
Clinical Validation
Another aspect that was considered was if the AI solution is validated for all nodule types, for example solid, part-solid and ground glass
Priors and Comparisons
One differentiating feature was the depth of integration of the CT AI Algorithm (ClearRead CT) with RUBEE, and how seamlessly prior exams and comparisons were integrated into the workflow to enable prior processing of exams
Incidentals
With Chest CT's being done for various clinical manifestations, it was important to the hospital that AGFA's CT AI package would help embed AI detected incidentals, for both contrast and non-contrast CTs
Scientific Evidence
The Radiology Department was very keen on seeking the available evidence that AGFA and Riverain Technologies had published, including peer reviewed articles on performance, efficiency, and accuracy
"The financial investment is based on the benefits provided, such as reports that are more accurate and reduced reporting times, contributing to improved delivery of patient care."
Stephen Townrow
Imaging Systems Manager
Establishing the Business Case for AI
For Princess Alexandra Hospital NHS Trust's Radiology Department, Artificial Intelligence was quickly becoming a focus of Cancer, Cardiology and Clinical Support (CCCS) with the consultant radiologists and radiographers working hard to provide the best possible patient care.
Every year, thousands of scans, with CT thorax included, are produced at the Trust, and to provide the best possible service and to comply with national guidelines for nodule analysis, a robust Lung AI was being considered.
"We wanted to ensure that when the AI system is rolled out into our full production environment, our Radiologists are exposed to a seamlessly integrated AI experience when AI results are provided to them within their Enterprise Imaging PACS solutions"
Senior Interventional Radiographer and PACS administrator
The hospital wanted to focus on the following when it came to the AI business case:
What is the strategic need or opportunity, and why now?
What options were considered and against what criteria?
Which is preferred option and why?
Will it improve patient care/outcomes?
Is the business case achievable?
Additional financial savings were assessed in the following ways:
Reduction in missed cancers
Streamlining of the surveillance workflow
29% reduction inx missed nodules
26% reduction in reading time
Reduced number of referrals for outsourced reading
Due to the efficiency in workflow provided by RUBEE AI, for the business case, it was assessed if time will be saved generating reports, and hence saving money on high-level staff resource. The consensus of the business case assessment team was that the increase in capacity will have benefits such as increased reputation, improved capacity to report more scans and early follow up of patients.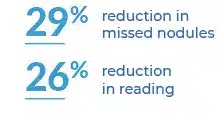 The business case was further aided by AGFA's favorable licensing and implementation model for the CT AI software, which was based on an unlimited user license model, and was considered better than pay per use model for many reasons.
Another primary reason being that AGFA HealthCare's deployment model for AI would work on-premise, in real-time in the background, assessing all thoracic CT scans, helping improve incidental findings and automated comparisons.
This helped eliminate the need for cloud hosted AI and related integration requirements, and information governance concerns with sending images offsite to a third party.
Project Planning and Implementation
AGFA HealthCare's RUBEE AI framework builds on its successful Enterprise Imaging strategy. The initial set up and rollout of the CT AI Package (which includes ClearRead CT), was very fast and quick.
The PAH System Admin team had considered a few important aspects besides getting the AI module up and running, and that was to ensure an analysis of modality workflows was done properly, to ensure if any tweaking was required for the study or series descriptors.
The system admininstration team created a test environment before rolling the solution out to a full product system.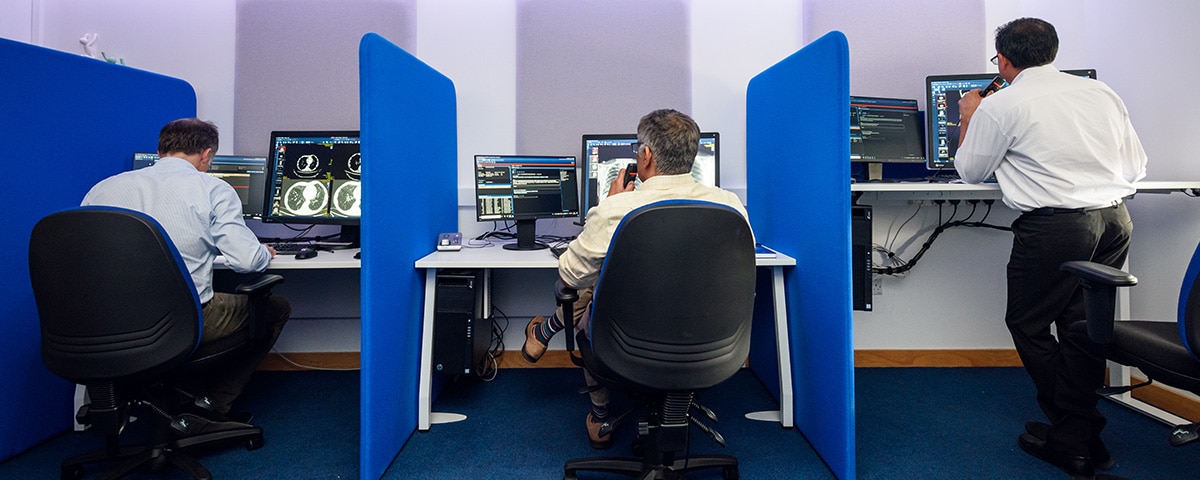 The Clinical Use – What do the Radiologists Say?
"The CT AI package, which includes AGFA's RUBEE workflow framework and Riverain's ClearRead CT algorithms are seamlessly embedded into our diagnostic desktops and provide benefits ranging from workflow optimization to enhanced visualizations and automated comparisons"
Consultant Radiologist and Associate Medical Director for Cancer, Cardiology and Clinical Support Services
"The AGFA HealthCare Enterprise Imaging platform has helped us achieve the institutional infrastructure for implementing AI as soon as the algorithms are validated and introduced"
Consultant Radiologist and Associate Medical Director for Cancer, Cardiology and Clinical Support Services
Since going live with the solution, radiologists are appreciating the value of embedded AI from the following perspective:
Easy delineation of incidental lung nodules (less laborious)
Small indeterminate lung nodules are picked up incidentally in Screening and Staging CTs very often. Detecting and measuring them can be quite a laborious process and time-consuming. The AI algorithm detects, characterizes, and measures these nodules making it:
Efficient (less time-consuming)
Accurate
Reproducible measurement
(taking away inter-operator variability)
Makes it easier in future follow-up scans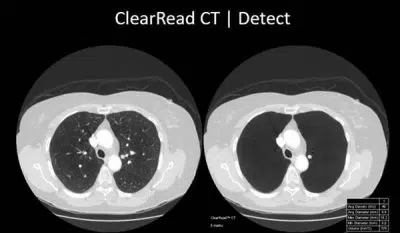 Automated detection and characterization
Automated detection and characterization
The small ground-glass nodule can easily be missed by the naked eye whilst scrolling through a Chest CT. The AI tool detects these nodules, characterizes, and measures them. These then can be acted on, or followed-up, thereby potentially detecting early cancers and improving outcomes.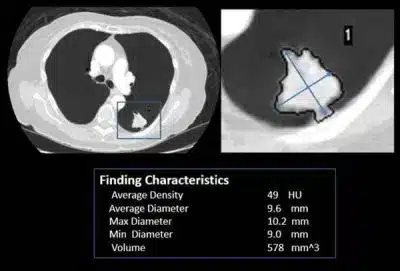 Vessel Suppress helping pick up early cancerous nodules
Vessel Suppress helping pick up early cancerous nodules
The small perivascular intra pulmonary nodule can be difficult to detect and often can be mistaken for an end on vessel. The AI tool detects these nodules more readily and accurately by "suppressing" the adjoining vessels – thereby picking up potential early cancerous nodules / metastases.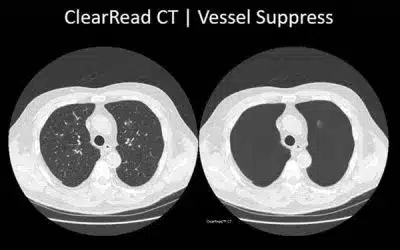 Reporting is quicker – approximately 30% improvement
Reporting is quicker – approximately 30% improvement
Another category of scans where the AI tool is proving useful is in CT Pulmonary Angiograms (CT PAs). Several of these scans are performed every day in the In-patient and Emergency setting. Once a pulmonary embolus is confirmed or excluded by the radiologist, the AI will help in the quick assessment of the lungs for any additional pathology, thereby saving on reporting time.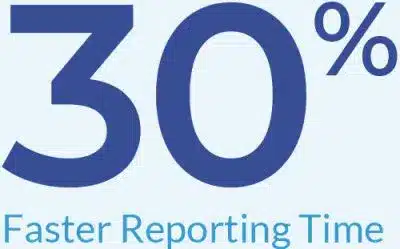 RUBEE embedded AI workflow
RUBEE embedded AI workflow
The AI processed results are embedded within the Enterprise Imaging PACS workstations for radiologists in real-time. The AI findings, visualizations and measurements are available immediately, and hanging protocols are configured to enable automated comparison between current and prior results. The AI algorithm and findings are seamlessly integrated into the user experience and workflows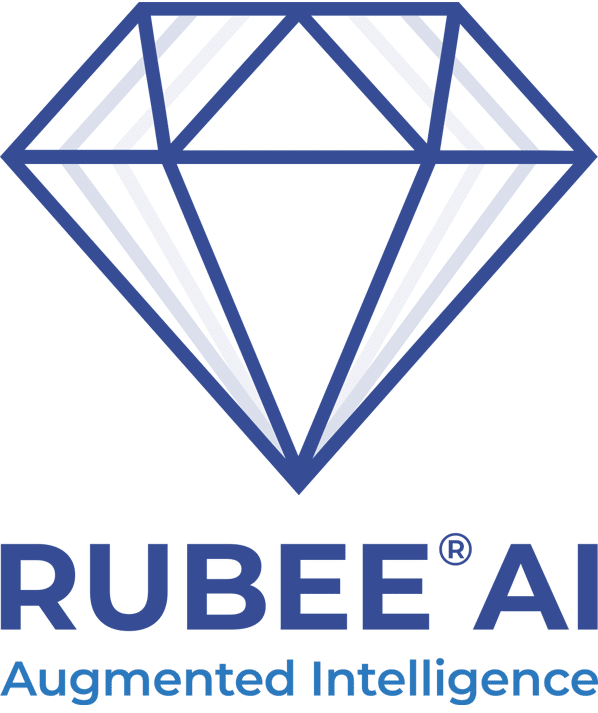 The Road Ahead, what next?
Implementing innovative workflows like AI is just the beginning of a journey and path towards transforming how Radiology will provide value in the entire care continuum. Machine Learning algorithms are as good as the data they are trained on and can only improve further if there's a good feedback mechanism established between the clinicians and developers.
The collaborative team effort of everyone involved with this project at The Princess Alexandra Hospital NHS Trust, AGFA HealthCare and Riverain Technologies, brought together a powerful experience that not only saw a speedy and on time project delivery and GO LIVE, but also helped establish a forum for ongoing discussion and feedback to improve AI enabled workflows, a process that derives strength from clinical experience and further deepens the AI evidence.
Future of Radiology is Intelligent, explore it with AGFA HealthCare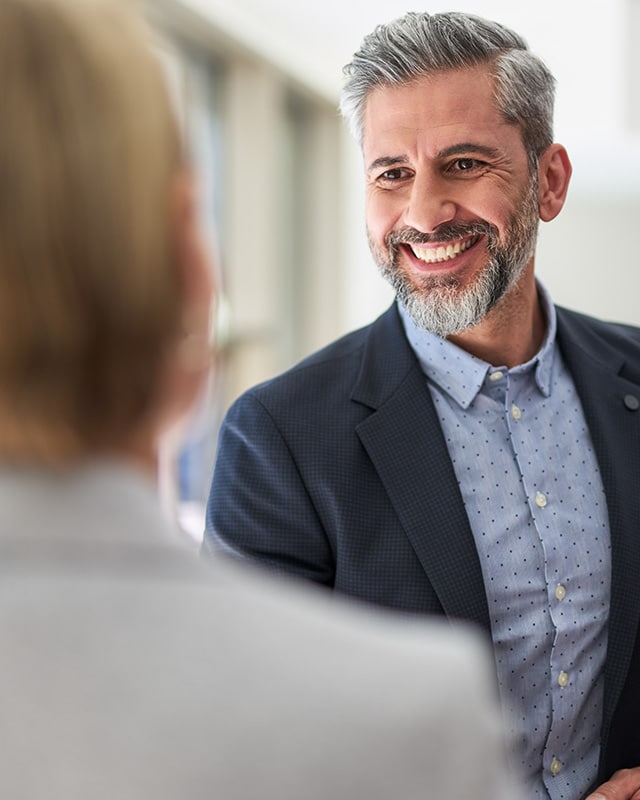 AI in Radiology – The real-world experience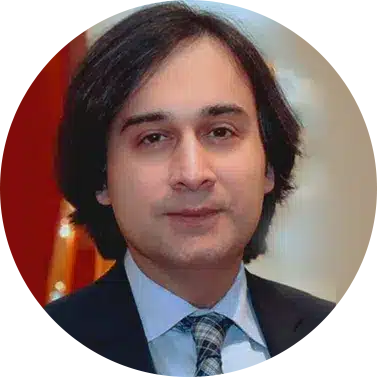 Dr. Anjum Ahmed (MBBS, MBA, MIS, ITIL)
Global Chief Medical Officer and Director of Innovation at AGFA HealthCare
Riverain Technologies™ is a medical software innovator that develops solutions to aid radiologists in the early detection of disease. With the use of Riverain's ClearRead X-ray Suite and ClearRead CT, radiologists are able to optimize the use of existing equipment for enhanced image interpretation. This enables radiologists to better utilize their diagnostic expertise in image interpretation for identification of diseases, such as lung cancer.