"Monumental" AGFA HealthCare Enterprise Imaging project in Canada is set to manage the growing demand for diagnostic images.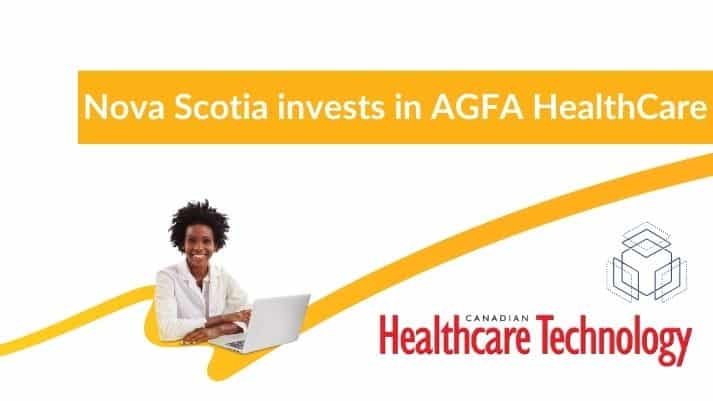 "The new platform is the foundation of a provincial enterprise imaging strategy, which includes enabling the future storage of images from other clinical disciplines outside of the traditional areas of radiology and cardiology." states Nova Scotia Health's Sandra Colavecchia, Director of Enterprise Imaging, who describes how the AGFA HealthCare Enterprise Imaging Platform will benefit the delivery of care.
Ms. Colavecchia works alongside Nova Scotia Health's Information Management and Technology (IM/IT) team at the 40-site group of hospitals to support the provision of healthcare services to women, children and families of the Maritimes.
In July 2023, the hospital group selected AGFA HealthCare's Enterprise Imaging solution – an upgrade from their previous AGFA HealthCare IMPAX picture archiving and communication system – to implement cutting-edge capabilities across hospitals' locations.
Scott McKenna, Chief Information Officer at Nova Scotia Health, reflects on the hospitals' investment:
"The new system continues to allow radiologists to function as needed across the province. They can access the images and information they require, no matter where the patient exams were taken. It's an end-to-end replacement and improvement of our hardware and software."
Read the full article, as reported by Canadian HealthCare Technology, here on page 12.