G-STIC Conference 2021 – Participating in Health Track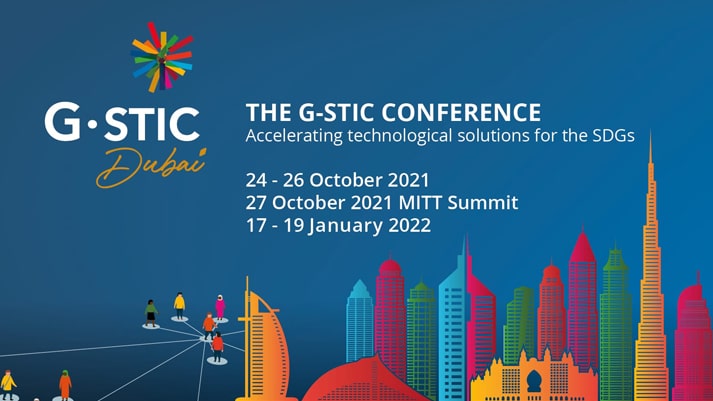 We're very excited to be part of the G-STIC conference, taking place during the World Expo in Dubai, 24-26th October 2021.
Focused on accelerating breakthrough technological innovations for the Sustainability Development Goals, the 3 day conference brings together  world-renowned keynote speakers on sustainable development.
The conference aims at being an accelerator and testing ground for breakthrough technological solutions that the world needs to shape a post-pandemic world and create a better future for all.
Find all details on the full conference here.
G-STIC 2021 – Health Track
In the G-STIC 2021 conference's health track, focus is on how to foster sustainable health systems, with the hospital of the future being the environment where innovative technological and organisational techniques can be easily deployed and integrated into existing processes.
On October 25th, a deep dive session on AI in Radiology is scheduled, chaired by Filip Deckers, Head of Radiology and Medical Imaging, GZA Hospitals, Belgium.
Radiology plays a key role in diagnosis and management of disease, providing individual patient data which enables personalisation of therapy. The introduction of Artificial Intelligence will enable it to be carried out faster, as well as more accurately, efficiently and sustainably. This will free up radiologists' time for multidisciplinary meetings, policy making and education, while quality of diagnosis in regions that are short-staffed will be enhanced.
Agfa HealthCare Chief Medical Officer, Anjum Ahmed will contribute to the session with an presentation on "Transmural Radiology and AI". 
Getting past the hype around AI, this presentation brings understanding of current trends and looks at evidence-based selection criteria for using AI. It also explores practical applications of AI based on clinical and population health programmes and how to embed AI effectively into workflows.
👉 Start reading on how you can embed AI specialty packages into your clinical workflows, with RUBEE™ for AI.
RUBEE visualizes the metadata generated by algorithms and uses that information to automate and optimize your workflows, all within your Enterprise Imaging ecosystem.