Agfapolis 2021 – A day of ideas and innovation at Agfa HealthCare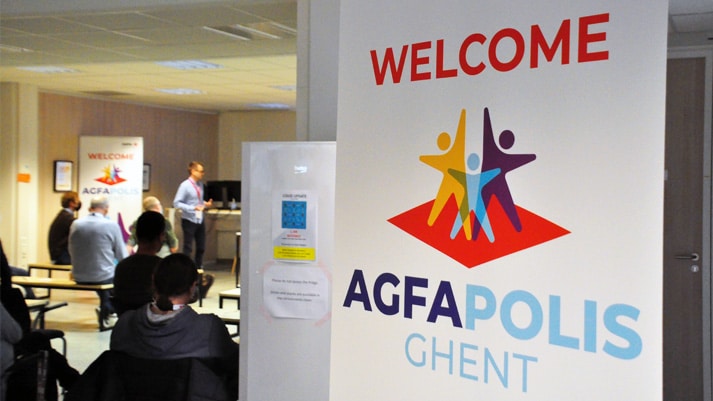 On November 18th, the Agfa HealthCare R&D site in Ghent hosted the 7th Agfapolis.
An event hosted by Agfa colleagues, for Agfa colleagues, Agfapolis is a day of innovation sharing, learning, relation building and fun at Agfa HealthCare. It is a day to a step away from the daily job and host or join presentations, discussions and brainstorms on tech and non-tech topics.
The day kicked off with 2 keynote sessions by leading Agfa HealthCare customers from the Benelux. In a "user meets code" presentation, both customers shared their hands-on experiences with the Agfa HealthCare solutions, developed by the R&D audience in the room, providing feedback on the way the Enterprise Imaging is used on a daily basis and what users still have on their wish lists in terms of features and functionalities. The openness of the exchange was inspiring and enriching for all involved.
After the keynote sessions 2 parallel tracks offered a series of presentations by Agfa HealthCare colleagues from R&D, Services, Strategy and Product Management who provided insights in their fields of expertise. Both tracks were spiced up by interactive brainstorm sessions that raised questions like "What "monkey work" can we do more smartly?" and "What can we learn from science fiction books & movies?"
At lunch, the sun came out and a food truck served delicious pasta, re-energizing everyone for an afternoon of continued presentations and inspiration.
For obvious reasons, and to expand the reach, Agfapolis was set up as hybrid event. It was great to see many more R&D colleagues joining from around the globe and contributing to the lively event chat.
Fabien Rica, R&D Manager in Ghent concludes:
"Since the creation of the event in 2013, Agfapolis has always been a special day in Ghent. A day of conferences during which we gather, share, and learn about a wide variety of topics like healthcare business, products, future technology, and people's interests. After a pause in 2020, we worked hard to make it happen again and I'm very proud of this year's fantastic new mix of talks. The feedback received so far gives energy for the next edition!"
A big thank you to the organizers for a great event! We are already looking forward to the next occasion.
Do you want to be a part of such a knowledgeable, motivated and fun team of healthcare IT specialists?
Check out the current career opportunities at the R&D center in Ghent, Belgium, and other locations around the globe. Access here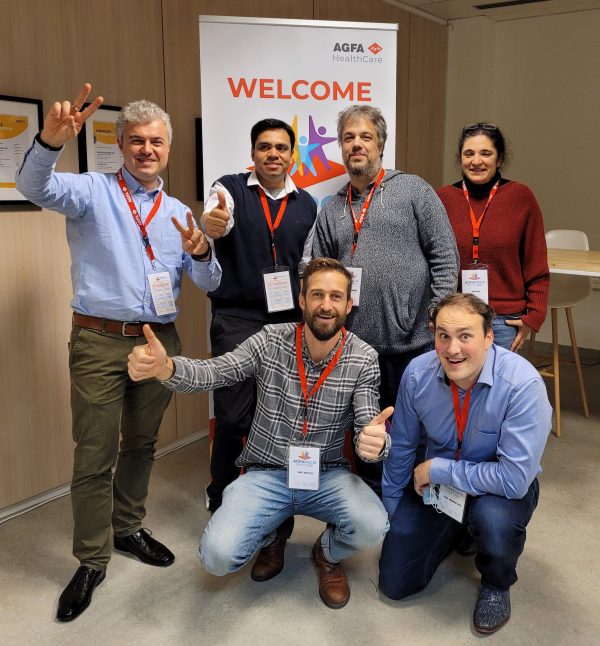 The Agfapolis organizing team