Istituti Fisioterapici Ospitalieri,
Rome

At IFO, in Rome, Italy, Enterprise Imaging supports the multidisciplinary needs of the oncology hospital and research center, while enhancing the productivity of the radiology service.
Personalized, end-to-end care for cancer patients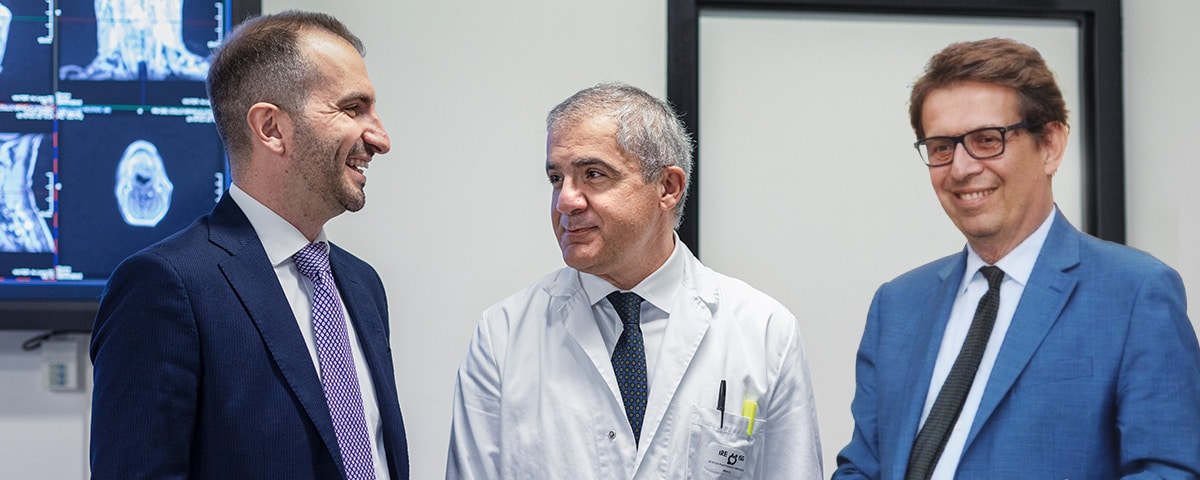 IT and Clinical Engineering Manager
Dr. Francesco Ripa di Meana
As a renowned scientific institute for research, hospitalization and care (IRCCS), Istituti Fisioterapici Ospitalieri (IFO) in Rome, Italy, is committed to supporting patients and staff with the most up-to-date technology. The hospital regularly sources new software and medical equipment, and in June 2020 went live with with AGFA HealthCare's Enterprise Imaging solution. With the converged platform, the hospital has increased productivity in radiology, while strengthening its multidisciplinary approach by offering fast, secure and easy image access for specialists
and researchers.
IFO combines a public hospital specialized in oncology and dermatology, with two research institutes, all together on a single site. The hospital accompanies patients throughout the care journey, from diagnosis to treatment to ongoing therapy, with a personalized, end-to-end care plan. At the same time, by following rigorous protocols and through collaboration with international institutions, the hospital quickly transfers research results into clinical practice. This dual care and research mission requires the participation and collaboration of many different specialists.
"Enterprise Imaging gives the radiologists access to advanced functionalities, with specialized applications that are embedded in one platform. There is no need to switch from software to software to use the features they need."
IT and Clinical Engineering Manager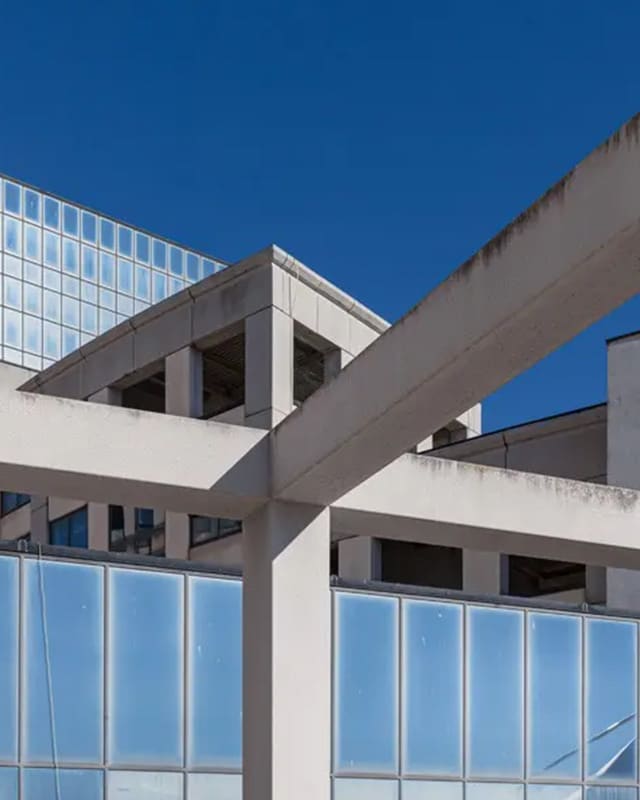 Accessible, manageable systems support a 'smarter' hospital
"My department's goal is to bring the highest degree of digitization to the hospital. Doctors need to be able to access the information they require for diagnosis, care or research, in a smart way. Medical technology evolves, and it is important that we make the most of those evolutions to achieve our mission. As part of this, we look for new image management technologies and applications every three years," explains Giuseppe Navanteri, IT and Clinical Engineering Manager for IFO.
By 2019, the hospital's radiology information system (RIS) and picture archiving and communication system (PACS) had become obsolete, so IFO launched a public tender for a new solution. Dr. Francesco Ripa di Meana, Managing Director of IFO, describes, "Our image management solution is a critical tool for us, as we operate within a very dynamic ecosystem of high-level research. We needed a solution that could integrate with the advanced technology used for the research, but that would also help us to increase efficiency and productivity."
"AGFA HealthCare's proposal, which included the Enterprise Imaging for Radiology platform, the Elefante RIS1 and the XERO Universal Viewer, met our different needs. The platform supports and enhances the work of the radiologists and enables specialists, in or outside of the hospital, to access diagnostic information. Next to this, the flexible RIS interfaces with the appointment system of the regional government, which was another important requirement," comments Mr. Navanteri
Tools and workflows radiologists need
The Enterprise Imaging platform has upgraded the radiologists' PACS functions and helped to improve efficiency and productivity, describes Chief Radiologist Dr Antonello Vidiri.
"The radiologists really appreciate the worklist, which is their most important daily tool," he explains. "Enterprise Imaging also gives the radiologists access to advanced functionalities, with specialized applications that are embedded in one platform. There is no need to switch from software to software to use the features they need."
"The system's ease of use is another big advantage," describes Mr. Navanteri. "In a very short time, the radiologists were able to use the software at a deep level, without requiring assistance from specialists. This gave them confidence in the system. So far, we haven't received any reports of blocks or failures, just requests for small customizations. The flexibility of the customization is another significant strength of Enterprise Imaging. We have also seen increased efficiency in reporting: it's much easier with Enterprise Imaging, so reports are completed more quickly.".
Dr. Ripa di Meana adds: "By integrating Business Intelligence with Enterprise Imaging, we can monitor our radiology KPIs using a simple and intuitive interface. Then we can analyze areas for improvement and determine how to increase both the quantity and quality of activities. For example, we have developed a plan for the next year that will help decrease examination times and further increase productivity by 10%."
"Despite Covid-19, we have been able to carry out more exams since implementing Enterprise Imaging: the number of CTs is expected to increase from 16,442 in 2019 to 18,493 in 2020, and the number of MRIs will increase from 5099 in 2019 up to 5706 in 2020, "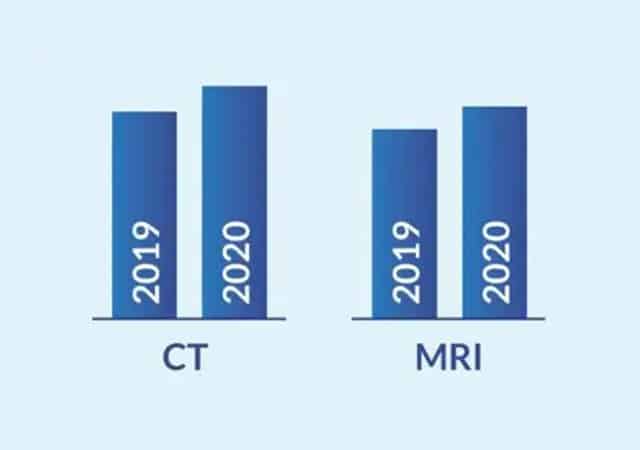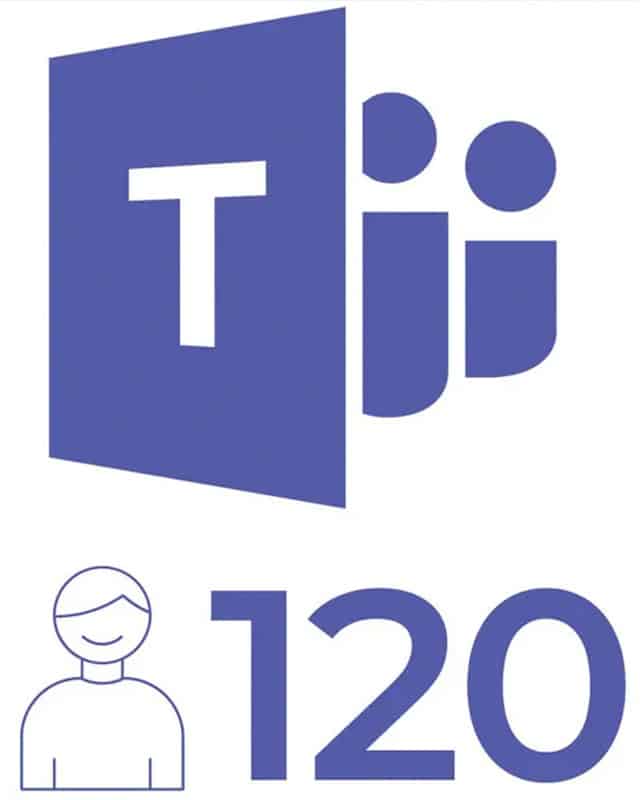 Teamwork overcomes the challenges of Covid-19
Installation of IFO's Enterprise Imaging solution began in December 2019. But early in 2020, the implementation faced an unexpected hurdle when the Covid-19 crisis hit Italy. Despite the challenges, the project was completed with little delay. "Implementation, migration and switch-over were planned in detail and managed in the agreed time periods. The small errors that always crop up in these types of projects were quickly resolved," describes Mr. Navanteri.
To avoid delays in training, AGFA HealthCare quickly found a solution. Most of the training, including for the specialties, was done remotely, using Microsoft Teams. In-depth training for radiology was then carried out on-site, respecting all safety precautions and requirements. In total, 120 users were trained.
"AGFA HealthCare's regional dealer, Biesse Medica, under the guidance of his Founder and CEO Mr. Alberto Brugnoni, has played a big role in the success of the project," adds Mr. Navanteri. "The on-site engineer from Biesse Medica is extremely helpful for customizing the solution, and for taking care of any small problems quickly. Biesse Medica is an essential resource for direct dialogue, and has been constantly present during the various phases of customizing and managing the Enterprise Imaging solution."
"We also have a very good relationship with AGFA HealthCare and meet periodically with them to discuss the status and achievements, as well as future developments. So while COVID-19 made the situation more difficult for everyone involved, by working together strongly as a team we were able to successfully complete the project. We are very satisfied," he concludes.
AGFA HealthCare's solution:
Enterprise Imaging for Radiology is a consolidated image management platform supporting productivity, collaboration and mobility.
Images and imaging data can be viewed and shared, in real time, within and across departments and sites, and even at home.
Enterprise Imaging automates workflows and eliminates repetitive tasks, so radiologists can focus their efforts and expertise to promote value-added care.
The flexible Elefante RIS1 is fully integrated with the Enterprise Imaging platform and can be customized to meet the specific needs of the hospital.
The XERO Universal Viewer makes relevant multimedia content accessible anywhere, anytime, right from the EMR; and provides a rich collaboration toolset.
XERO Xtend adds advanced clinical applications and 3D processing.
Using analytics and other tools, the hospital can further increase productivity and optimize resources.
Patient portal, integrated with XERO, supports the distribution of images and reports to patients.
"At IFO, every single clinical case is discussed between a number of specialists, such as the oncologist, the radiotherapist, the surgeon, etc. The exchange of information is critical and Enterprise Imaging facilitates this."
IFO has been a public hospital since 1939. It comprises two scientific institutes: the Regina Elena National Cancer Institute (IRE) & the Dermatological Institute S. Gallicano (ISG), both of which are scientific institutes for research, hospitalization and care (IRCCS).
The hospital handles about 10,000 inpatient admissions, and 1,275,000 outpatient appointments each year. Many are for high-tech services such as radiotherapy or positron emission tomography (PET). The hospital also carries out about 100,000 imaging exams each year.
In 2018, the hospital invested around 100 million euros in technological and structural innovation for the enhancement of research and clinical services.
10,000
inpatient admissions
per year
100,000
1,275,000
outpatient appointments
per year
1939