Breast AI package
Embedded intelligence, supporting the clinical workflow.
Powered by RUBEE® for AI
Healthcare systems across the globe are exploring the potential application and benefits of Artificial Intelligence when it comes to improving quality care, focused on outcomes. The path towards realizing the benefits opens another opportunity: addressing the interoperability and integration aspects. Already, there are hundreds of start-ups and AI developers working in the healthcare arena, each focusing on highly specific applications. Selecting which ones you need, and then integrating them into your system and workflows is far from simple.
RUBEE® for AI, as part of your Enterprise Imaging platform, offers a seamless AI experience for your clinicians. Carefully curated 'packages' embed best-of-breed AI apps that work seamlessly to support your real clinical workflow from start to finish.
With RUBEE for AI, you get more out of your AI investments, while enriching the value of your Enterprise Imaging. It's a win-win-win for your hospital, your clinicians and your patients.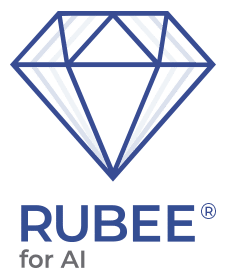 With RUBEE for AI, you can embed our AI specialty packages into your clinical workflows.
RUBEE visualizes the metadata generated by algorithms such as deep learning, machine learning, image analysis and natural language processing. It also uses that information to automate and optimize your workflows, all within your Enterprise Imaging ecosystem.
Forward-thinking and clinically relevant
'Augmented Intelligence' does just that: offering a set of tools that let your clinicians maximize the value of their own expertise, increase their productivity and enhance the diagnostic process. But to get the real benefits to your clinicians, the tools need to be embedded right into the workflows and systems they use every day.
Your Enterprise Imaging already offers a forward-thinking, multi-specialty platform that consolidates your hospital's wealth of data. With RUBEE for AI, it also becomes your AI enabled ecosystem.
Standards-based workflows are embedded with niche and specialty-focused AI apps, delivering clinical relevance. No need for an additional, complex and costly dedicated AI platform or marketplace. And, instead of worrying about which apps to select and how to integrate them, you are leaping ahead with an ecosystem of seamlessly embedded AI.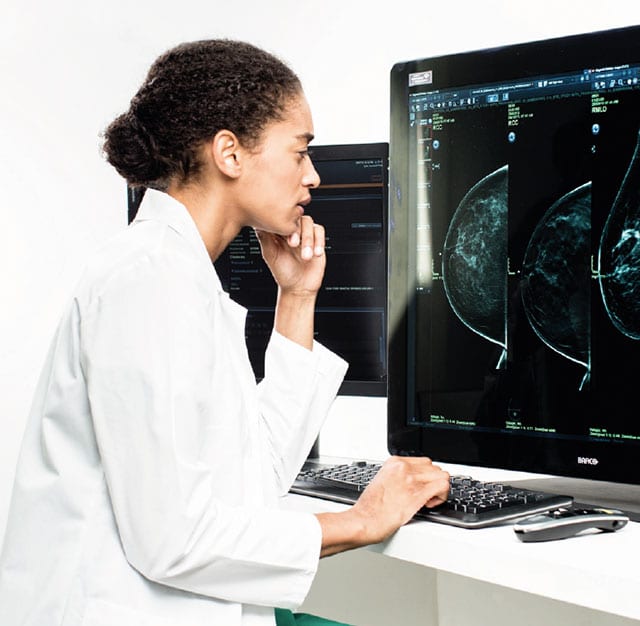 "The AGFA Enterprise Imaging platform should help us achieve the institutional infrastructure for implementing AI as soon as the algorithms are developed and validated."
Redla Consultant Radiologist, Princess Alexandra Hospital, Harlow, United Kingdom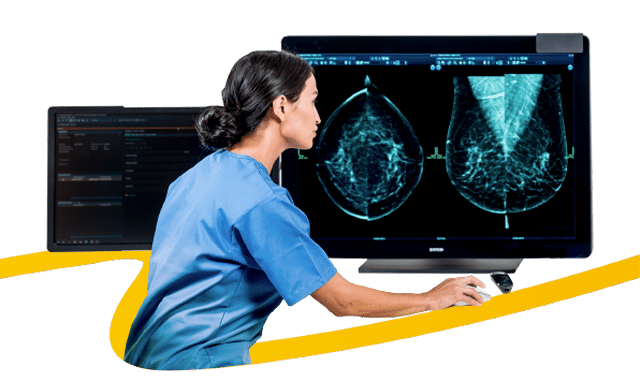 Best-of-Class AI apps, Specialty Packages
We have taken the guesswork out of your AI journey. Our AI specialty packages have been carefully curated to enable interoperability and integration of best-of-class algorithms. You can be confident that all the algorithms come from reliable companies, and trained on evidence-based data. Most of all, they are powered by RUBEE for AI, to help meet your specific clinical needs from start to finish. So, there's no 'trial and error': just proven value.
Enrich your Enterprise, Imaging workflows
With AI fully embedded in your Enterprise Imaging platform, your clinicians see benefits all along the line.
Task assignments and case distribution are smoothly automated, based on the metadata generated from the AI apps
Hanging protocols get 'smart', with dedicated reading protocols
Report automation by auto-including AI results into the reporting workflow
Offering advanced visualizations, workflow optimization and automation, RUBEE for AI helps your clinicians to focus their efforts on cases that require immediate attention.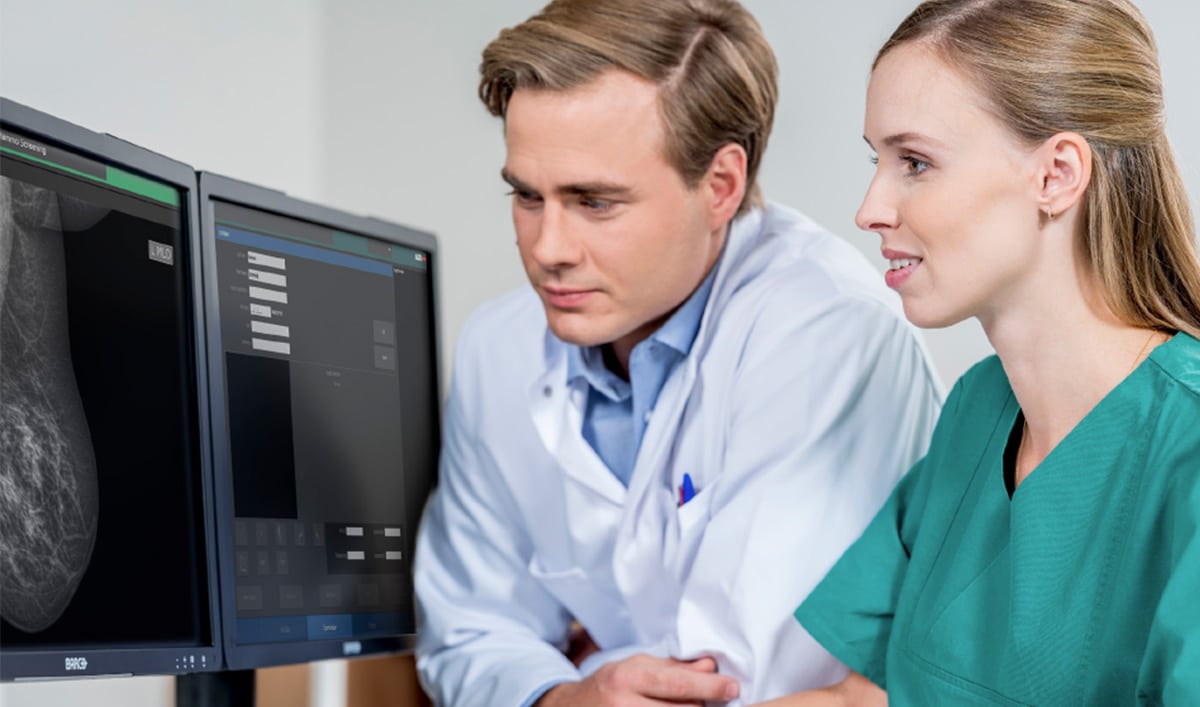 Offering decision support
While breast cancer rates are rising globally, so are survival rates. Early detection is key to positive outcomes, and imaging is an essential part of screening. All of which puts imaging at center stage.
But the vast demand for breast imaging also puts serious pressure on radiologists. Not only are they faced with increasing caseloads, but they also need to avoid inconsistent results, quickly sort and prioritize cases, and benefit from assistance from evidence-based AI applications.
AGFA HealthCare's Breast AI package is embedded in your Enterprise Imaging solution, is a workflow-centric, evidence-based AI package that lightens the radiologist's load. It offers advanced visualizations, workflow automation and optimization, and decision support – all dedicated to the needs of breast imaging.
A faster workflow, with smart, automated triage
Combining the Breast AI package with the workflow features of RUBEE for AI, offers radiologists not only advanced visualizations, but also workflow automation and optimization.
By intelligently sorting and rating images using a deep learning algorithm, automated task prioritization, smart display of findings and dedicated reading protocols, AGFA HealthCare's Breast AI package (RUBEE for AI + Transpara®*) speeds up reading, optimizes workflow and improves early detection.
Based on the findings from all views of the exam, each case is categorized using the innovative Transpara Exam Score. This categorizes the exams according to their risk of harboring cancer and can be used to automatically triage exams with confidence.
The workflow is automated, the radiologist's workload is significantly eased, and patients are more quickly started on their diagnostic pathway.
Evidence-based, workflow-centric AI application for Breast Imaging
powered by Transpara®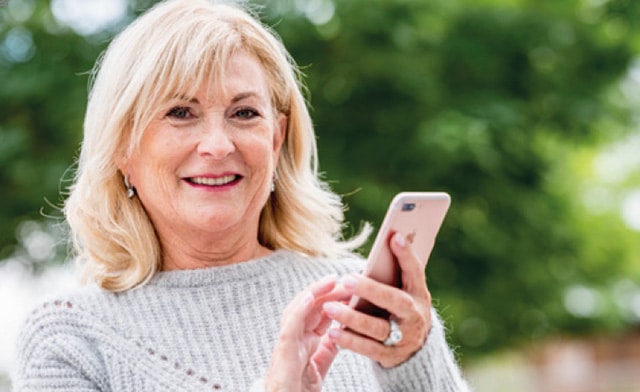 Patient Benefits
Potential for quicker diagnostic pathway
Avoid inconsistent results
Increased confidence due to reduction in false positives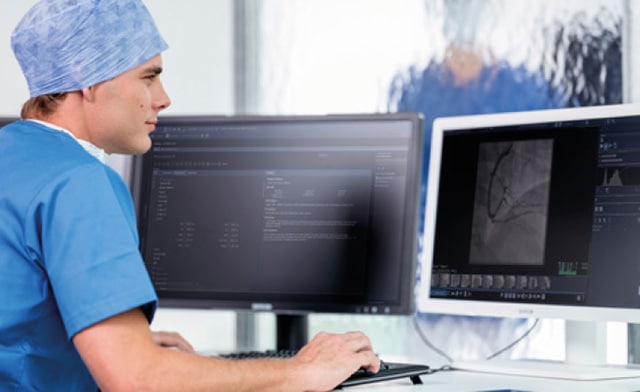 Radiologist Benefits
Helps address workload challenges
Detection Aid and Region Analysis facilitate clinical diagnosis
Clinically proven to reduce reading time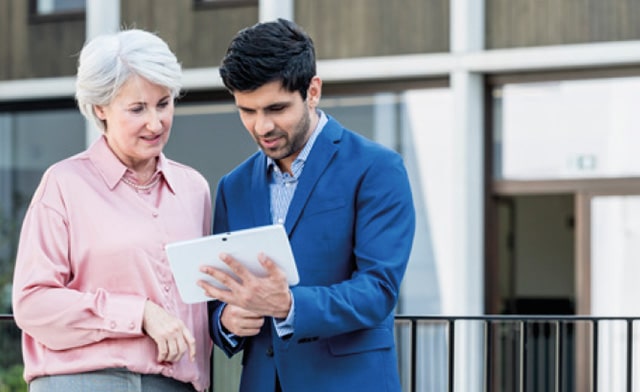 Clinical Management
Transpara standalone performs equivalent to Radiologist, helps for 2nd read
RUBEE enabled triage has potential to significantly reduce workload
Transpara is improving speed of detection and making earlier treatment possible – Worldwide
To date, Transpara is installed in clinics in over 15 countries
Over 500,000 mammograms processed with Transpara
Trained on over 1 million images from over 10 countries
Peer review published scientific evidence
Supporting over 20 ongoing international clinical studies
True multivendor compatibility
-> FDA cleared and CE marked for both 2D and 3D mammography
How Transpara® works
Utilizing state-of-the-art image analysis and revolutionary deep learning technology, Transpara automatically identifies soft-tissue and calcification lesions in 2D and 3D mammograms. Findings are shown to radiologists including an objective second opinion, a scientifically-proven method that boosts reading performance.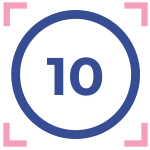 Exam score
Prioritize your screening workload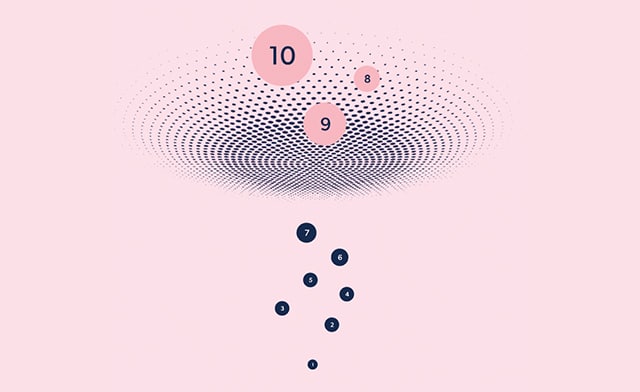 An exam score which categorizes exams on a scale of 1-10 with increasing likelihood of cancer. The score is calibrated so that – in a normal mammography screening population – approximately 10 percent of mammograms fall in each category.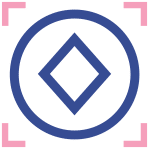 Dedection Aid
Detect earlier, with confidence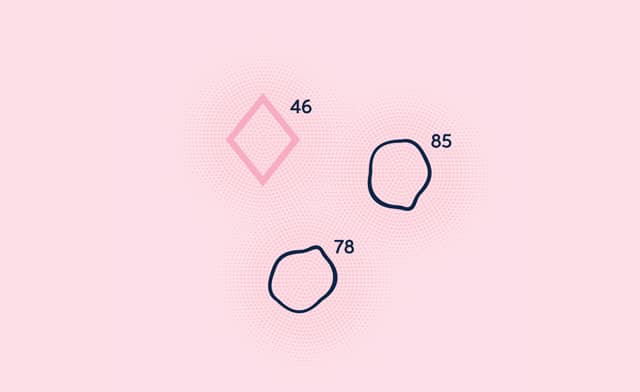 Al markers immediately highlight suspicious calcifications and soft tissue lesions together with an objective Region Score.
-> Transpara findings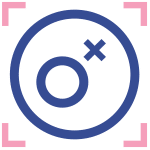 Region Analysis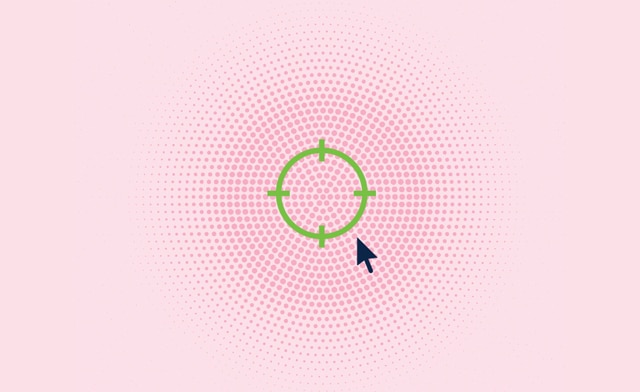 Additional AI interactive decision support to request objective feedback on localised areas with suspicious regions on demand.
-> Transpara findings
Reduce 3D reading time to
Evidence based benefits
It improves both 2D and 3D breast cancer detection accuracy
It catches cancers earlier
It is as good as a colleague in 2D and 3D
It enhances Radiologist performance regardless of experience
It ensures a consistent patient care continuum
It reduces both reading times and workload