Enterprise Imaging for Radiology
Real-time imaging that won't slow you down.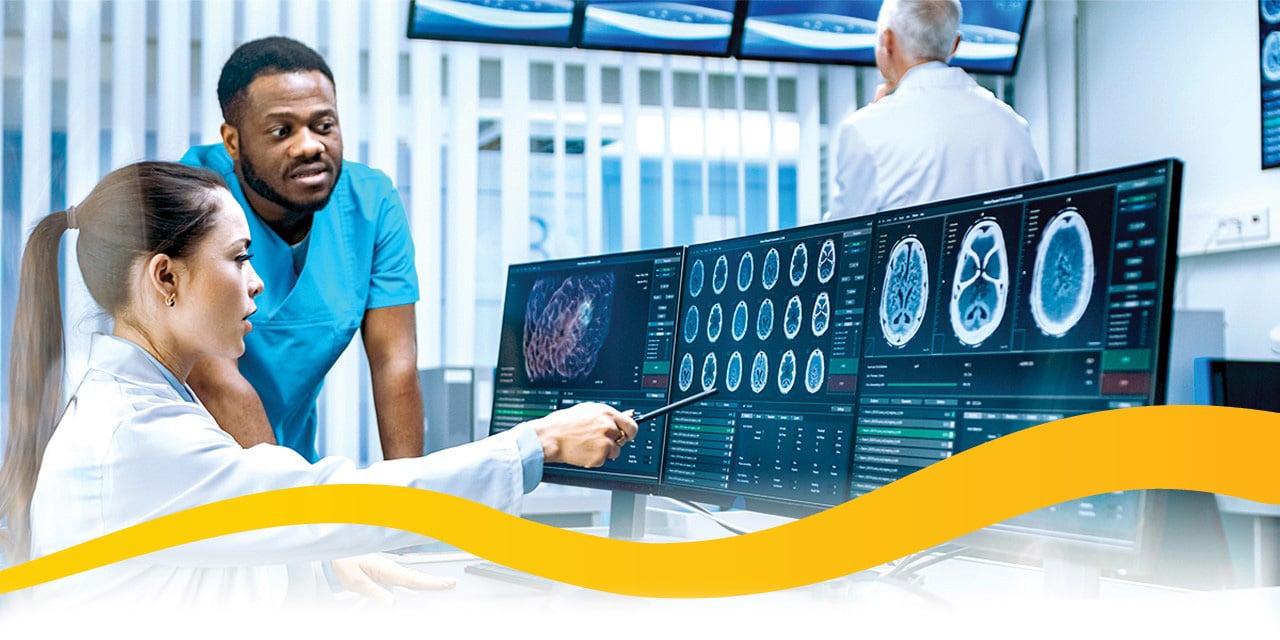 Get frictionless access to images, reports, applications, and tools all in a single, consolidated platform that supports collaboration and enhances productivity, and helps improve the delivery of patient care.
"It's important to maximize efficiency because radiology is only getting busier. The less I have to jump from one screen to another, the more I can keep my eyes focused on the study I'm working on. That improves my diagnostic confidence and quality of reporting."
MD, Chair of Radiology, Sparrow Health System
Why Enterprise Imaging for Radiology?
Single, Sophisticated Platform
The single solution is designed to align everything you need into a single point of access; get PACS, advanced image processing and reporting, clinical applications, and collaboration tools, analytics, and more all in one platform.
The single database minimizes delays in replication and routing and supports data consistency, regardless of modality or location.
Powerful Workflow Engine
Save time with a rules-based, logic-driven workflow engine that analyzes metadata and optimizes reading workflows. Combined with an intuitive interface, your radiologists are able to work at the top of their craft and get into 'the flow.'
Images Anytime, Anywhere
Remote reporting and streaming capabilities allow your radiologists to get quick and secure access to images and reports from any location, including home, while maintaining the same user experience.
Clinical Confidence
Improve clinical confidence with seamless access to the entire Imaging Health Record™ at both the diagnostic and clinical EHR level, exchange and collaboration. Our RUBEE Orchestration service can help enable balanced workloads and efficiency.
Modern Interoperability
Our purpose-built, API-first, robust platform deploys seamlessly and provides context-based integration with single sign-on authentication and easy access to third-party applications all on a single desktop.