Enterprise Imaging and Imaging Health Network™
Reduce Complexity.
Accelerate Your Growth.
Stream Images in near Real-Time.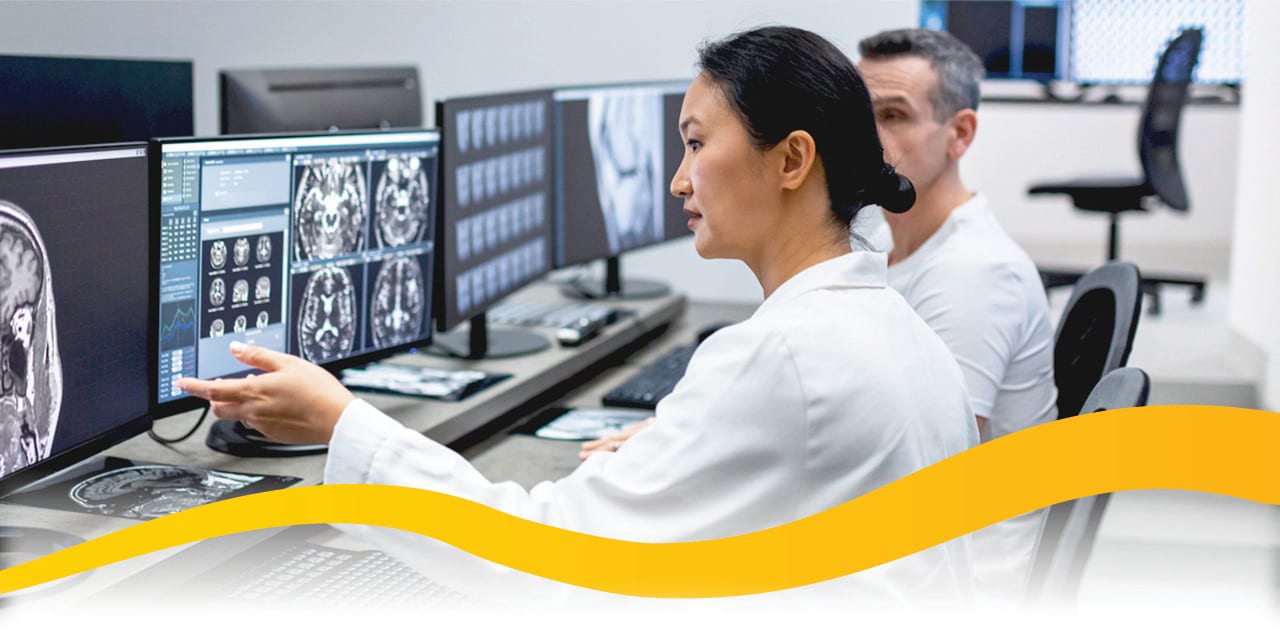 Save time, effort, and space with a single platform that provides 24/7 access to your comprehensive patient Imaging Health Record™ in near real-time, regardless of your location.
"We feel confident that AGFA HealthCare supports us in our ongoing ambition to deliver 'all care for all patients and all images accessed anywhere.' AGFA HealthCare's Enterprise Imaging system is very configurable and adaptable."
Radiology IT Supervisor, Zuckerberg San Francisco General Hospital
Why AGFA EI Platform and Imaging Health Network™?
Streaming, near Real-Time Images
Get seamless access to images regardless of location, specialty, origin, modality, or size. Through the Imaging Health Network™,  near real-time streaming technology brings the imaging health record to users across distributed and affiliate health systems in seconds and without the need for routing, storage duplication or synchronization.
Efficient Workflows
Eliminate silos, maximize efficiency, and increase capacity with the ability to deliver a curated task list based on skills, availability, and preferences to geographically-distributed users across your Enterprise Imaging network.
Single, Streamlined Platform
Reduce complexity, redundancy, and IT infrastructure and interface requirements with a converged clinical database platform that integrates with your EHR.
Efficient Decision-Making
Achieve improved imaging history confidence with the ability to manage, store, or federate all enterprise imaging information into the single Imaging Health Record. The Streaming Client in the AGFA HealthCare Enterprise Imaging platform helps to reduce repeat imaging and supports faster decision-making, allowing more time for care, improving the patient experience and driving retention.
Accelerated Growth
Build deeper partnering and referral networks with our cross enterprise, multi-institutional system that modernizes and streamlines your EI application management. Seamlessly share workflows and patient records between affiliates via a federated, node-based streaming network that eliminates the need to physically route data and increases revenue opportunities through diverse expansion options.
Modern Interoperability
Leverage the latest generation of interoperability using FHIR, REST, and DICOMweb.